A Brief History of Swiss WAtch company
Swiss Watch Company (SWC) was founded in 1996 by Stephen Roemer and got its start making watches for the armed forces and first responders. We produced watches for these organizations until 2008, which is where we began facilitating manufacturing for other watch brands. To this day we still handle the manufacturing for many reputable brands, but our real goal was always to create our own line of watches. In 2018 we launched a successful Kickstarter campaign for our SWC diver and have since delivered watches to happy customers all over the world.
Stephen Roemer
Stephen got involved in the watch industry at the age of 17 in Biel, Switzerland. It was there that he began working in quality assurance for the Swatch group and worked with many reputable brands within the group. During this time he personally oversaw the production of millions of units and had the opportunity to work all over the world.
With this experience he decided to start his own company and founded Swiss Watch Company in 1996, shortly after moving to the United States with his family.
Since 1996 Swiss Watch Company not only produced watches for the United States Marines and Firefighters, but has facilitated the manufacturing for many brands.
It wasn't until 2018 that Swiss Watch Company finally released their own line of diver watches, establishing itself as a microbrand watch company.
Interview With ABTW Swatch Group Background Why "Swiss Watch Company"?
This is a question we get a lot. How did the name "Swiss Watch Company" come about?
After leaving Swatch Group to start his own company Stephen, having grown up among the heritage of Swiss watches, wanted to have that heritage known within his company name. He came up with the name "Swiss Watch Company" and submitted it to the Swiss Government. It just so happened that there was a time span of about a year and a half where "Swiss" was acceptable to use in the name of a watch company. It was within this time gap that he submitted "Swiss Watch Company" and it was accepted by the government.
After its acceptance the use of "Swiss" was no longer permitted and Swiss Watch Company is the only watch company licensed in Switzerland with Swiss in the name.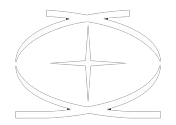 Our Family Team that is rooted in tradition
Jeremy Roemer
Jeremy Roemer became a Watch Maker after graduating in 06-30-2018 from Zeitzentrum in Grenchen. Since graduating he has worked on an array of well known Swiss brands while assembling watches in Switzerland.
Jeremy has always had a passion for watches and enjoyed learning about their inner workings with his father Stephen Roemer. He made the decision to make his passion a career after moving to Switzerland in 2015 and taking up an apprenticeship with a reputable assembler.
We are extremely fortunate to have Jeremy on board and in control of assembly for all Swiss Watch Company watches. Jeremy also handles final QA and testing in Switzerland before the watches are shipped to our home office in the United States.
Jacob Roemer
Jacob Roemer spent 2 years doing finish work (polishing/brushing) on watches while living in Switzerland as well as internships at various watchmaking schools. Most notably, he spent a little over a year of this time finishing an average of 300 Rolex bracelets a day.

Jacob handles all the social media accounts of SWC, customer service, and website maintenance.

Josh Roemer
Josh Roemer is Stephen's oldest son. After working for various companies and receiving a business degree, he decided that the best course would be to help SWC create its own brand of watches. It wasn't long after joining the team that SWC's first model was announced, fullfilling one Stephen's dreams to start an indepent brand.
Josh handles all operations at SWC as well as the "Swiss Watch Company" YouTube channel.
Melissa 
Melissa recently joined the SWC team, though she has been involved with company operations for quite some time. She is Stephen's sister in law and has handled a large portion of the clerical work for manufacturing orders over the last decade.
Melissa handles all shipping and recieving for SWC.